The First Culver Academies Impact Competition
Admin
December 5, 2022
/
5 mins read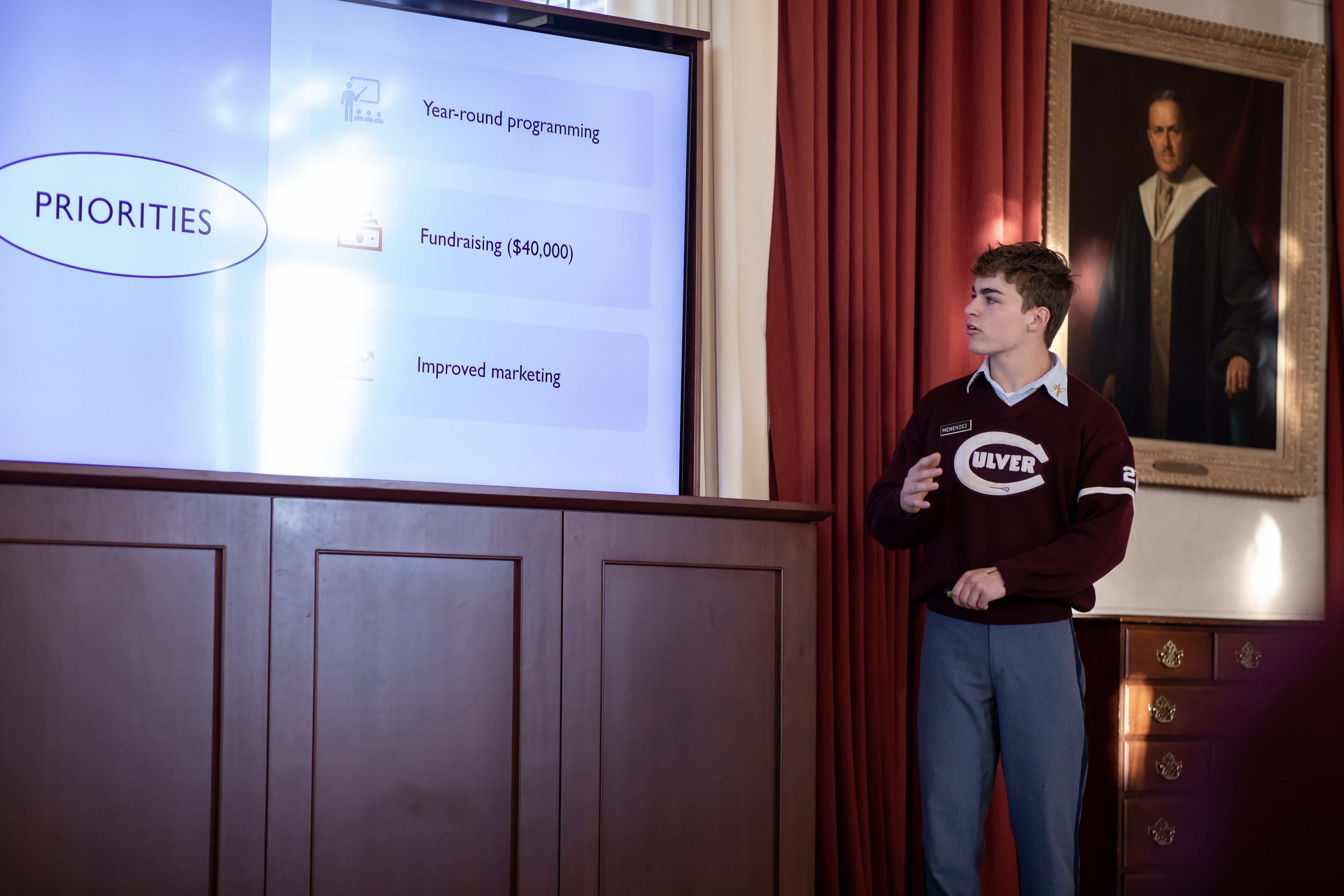 On November 14, 2022, the Impact Competition hosted its first ever high school-level case competition at Culver Academies in Culver, Indiana. Culver Academies, a world-renowned military academy with students hailing from all over the world, offered sophomores the chance to participate in the Impact Competition this fall, with another two Competitions scheduled for the spring 2023 semester.
This new partnership came about thanks to J.D. Uebler, director of the Ron Rubin School of the Entrepreneur at Culver Academies, who attended the 2021 the Kelley Impact Competition at Indiana University and recognized that the Impact Competition would provide a great opportunity for Culver students to partake in a transformative learning opportunity that would inspire them to be engaged community members for years to come. Given the school's emphasis on community service, this partnership immediately resonated with the administration as well as the student body.
The Impact Competition team worked with Uebler to design a curriculum-based version of the Impact Competition as a part of their course, Applications of Innovation.
This first Culver Impact Competition partnered with Blessings in a Backpack, an organization that provides backpacks full of food to food insecure students over the weekend. The case introduced Culver students to the concept that students mere minutes outside of their own campus often go hungry over the weekends, even while Culver students enjoy three full meals a day at their school.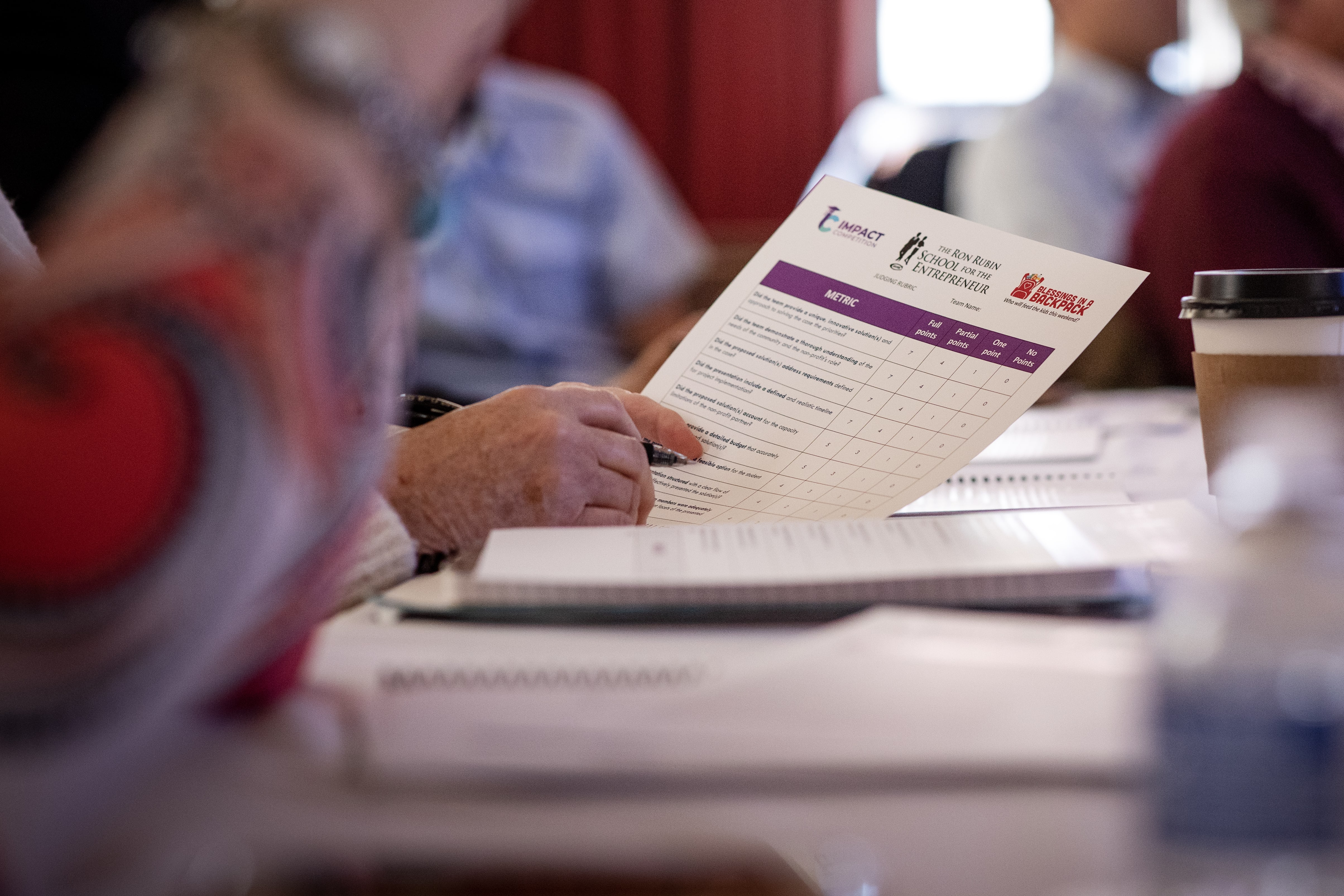 The competition tasked students with coming up with solutions for Blessings to provide nutritious food to children during the summer months, when schools are not in session, as well as how to create a more robust fundraising plan and improved marketing.
The eighteen articulate students, split into teams of 3-4, offered professional presentations to a panel of judges that consisted of two representatives from Blessings in a Backpack, one Culver Academies alumnus, NAME, class of '72, a Blessings in a Backpack volunteer, and Impact Competition founder Lance Breitstein.
The presentations were of such high quality that the judging panel chose two winners instead of just one, a first for the Impact Competition! The winning solutions of one of the teams included proposed partnerships with local businesses that would encourage customers to round up their bills and donate the difference to Blessings, as well as the integration of QR codes to encourage donations.
The other winning team proposed using those involved in the leadership program at Culver summer camp to help pack and distribute food to Blessings in a Backpack. They also suggested resuming a beloved fundraising event that Blessings hadn't offered in years, as well as holding a fundraising golf tournament, and offering donors the opportunity to sponsor a student.
The Impact Competition aims to transform the current generation of students into engaged community members, future philanthropists, volunteers, and non-profit participants of all kinds. We are thrilled to be reaching high-caliber students at an even earlier stage in their life through this partnership with Culver Academies, and look forward to seeing this partnership grow and strengthen in years to come!
→ Further reading: Culver Academies Students Propose Ways to Help Feed Children In Need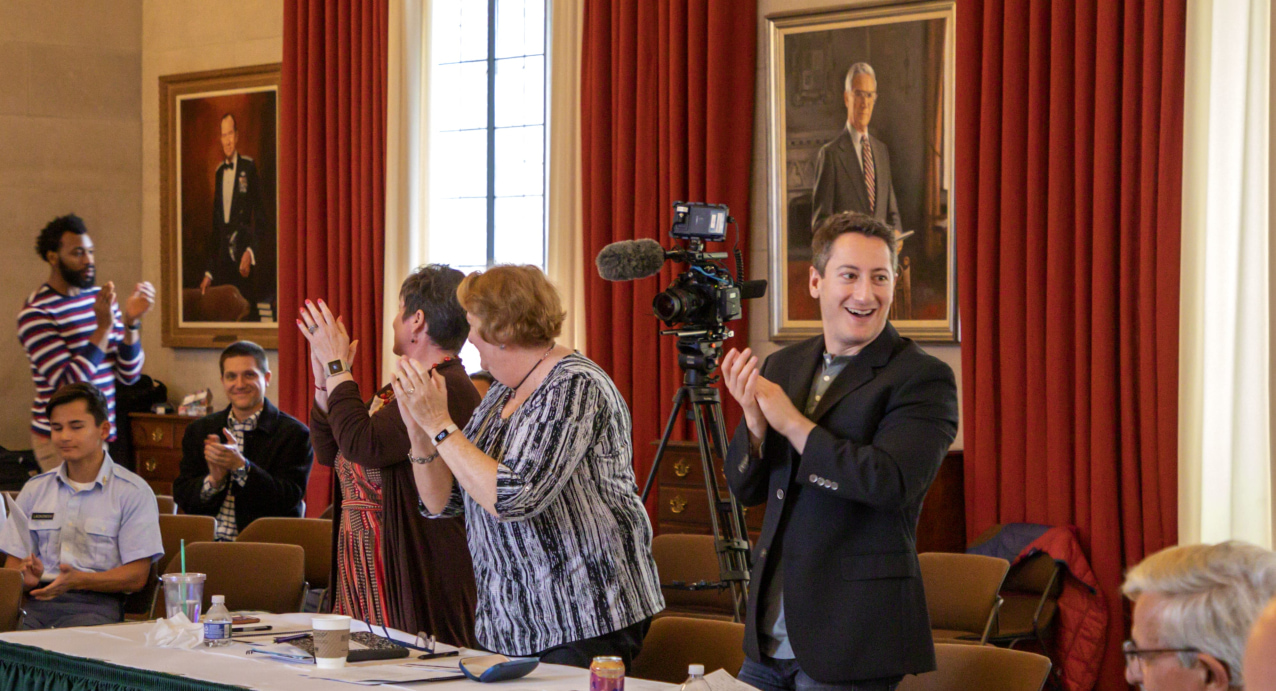 * Photo Copyright Paul S. Ciaccia [Culver Academies]